Go to the "Benefits" section
Select the "Health Insurance" benefit.
Click on the "Apply for current period" button and start the process.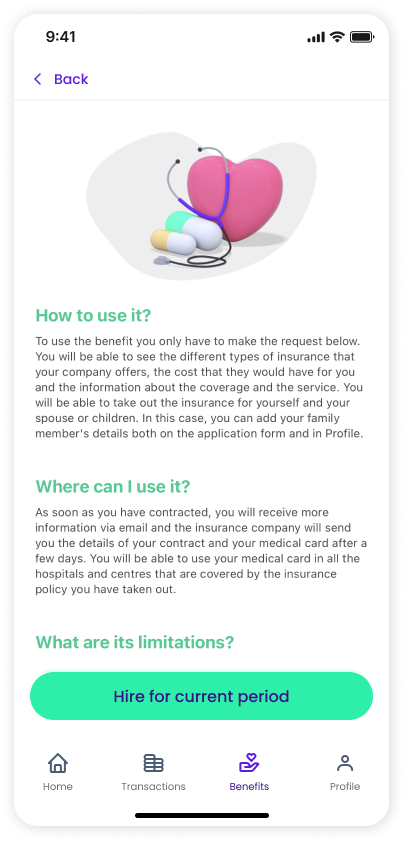 If your company allows it, add as many family members as you wish to the insurance. You can take out the policy for yourself, your partner or children.
Select the policy you are interested in from the offer provided by your company.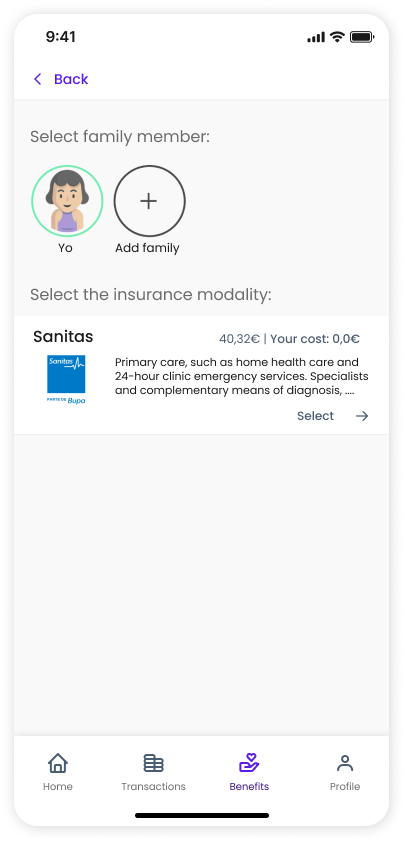 Read the information about health insurance to choose the policy that best suits your needs.
Finally click on the "Hire insurance" button.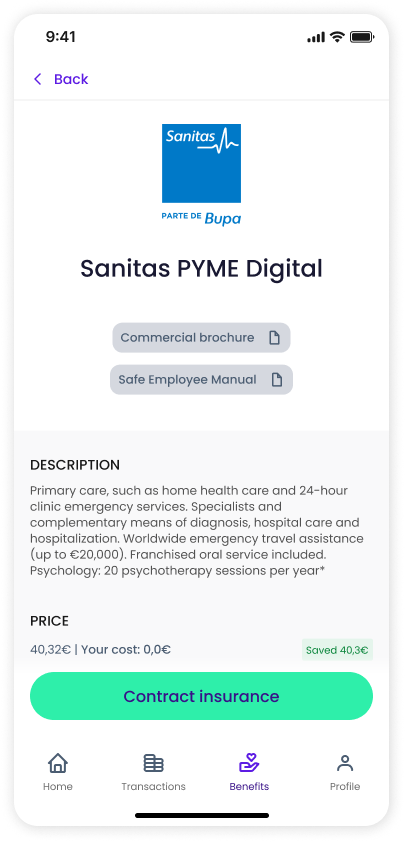 Confirm your request by entering your email address. Remember that this is the email address you use to log in to the application, in lower case.
That's it! You have now applied for your health insurance.