We are sorry to hear that you have lost your card, shall we apply for another one?
The first thing to do is to deactivate your card through the App:
Log in to the "Profile" section.
Go to the "Manage card" section.
Disable your card

.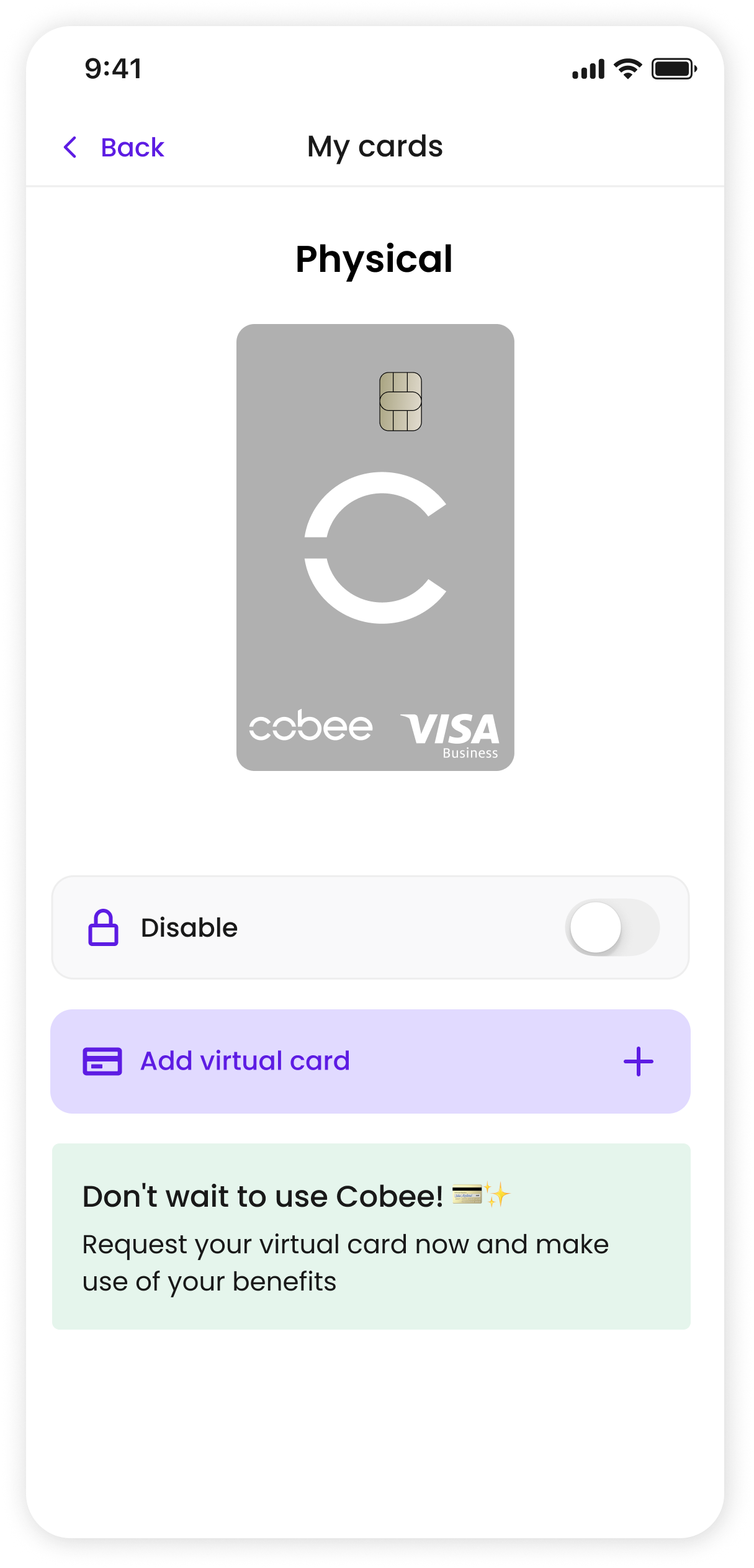 Request your new card by filling out the form available. You will receive it in the next 5 to 15 working days!
When informing the address where you want to receive your new card, it is essential that you be as specific as possible:
Specify the type and name of the street
The number of the doorway
Specify if it is an apartment, villa, local or store. If it is an apartment, enter the floor number and the number or letter of the apartment.
Finally, do not forget the postal code (ZIP code), the town and the province.
Remember that during this time you will be able to benefit from all Cobee's services using your virtual card. Here you will find the steps to request and activate it in a few minutes. How do I request and activate my virtual card?