Once you receive your card, you need to activate it so that you can use it instantly.
Go to the "Profile" section.
Activate your card in the "Manage card" section by clicking on the button. Your APP card will change color and you will be able to make payments with it😊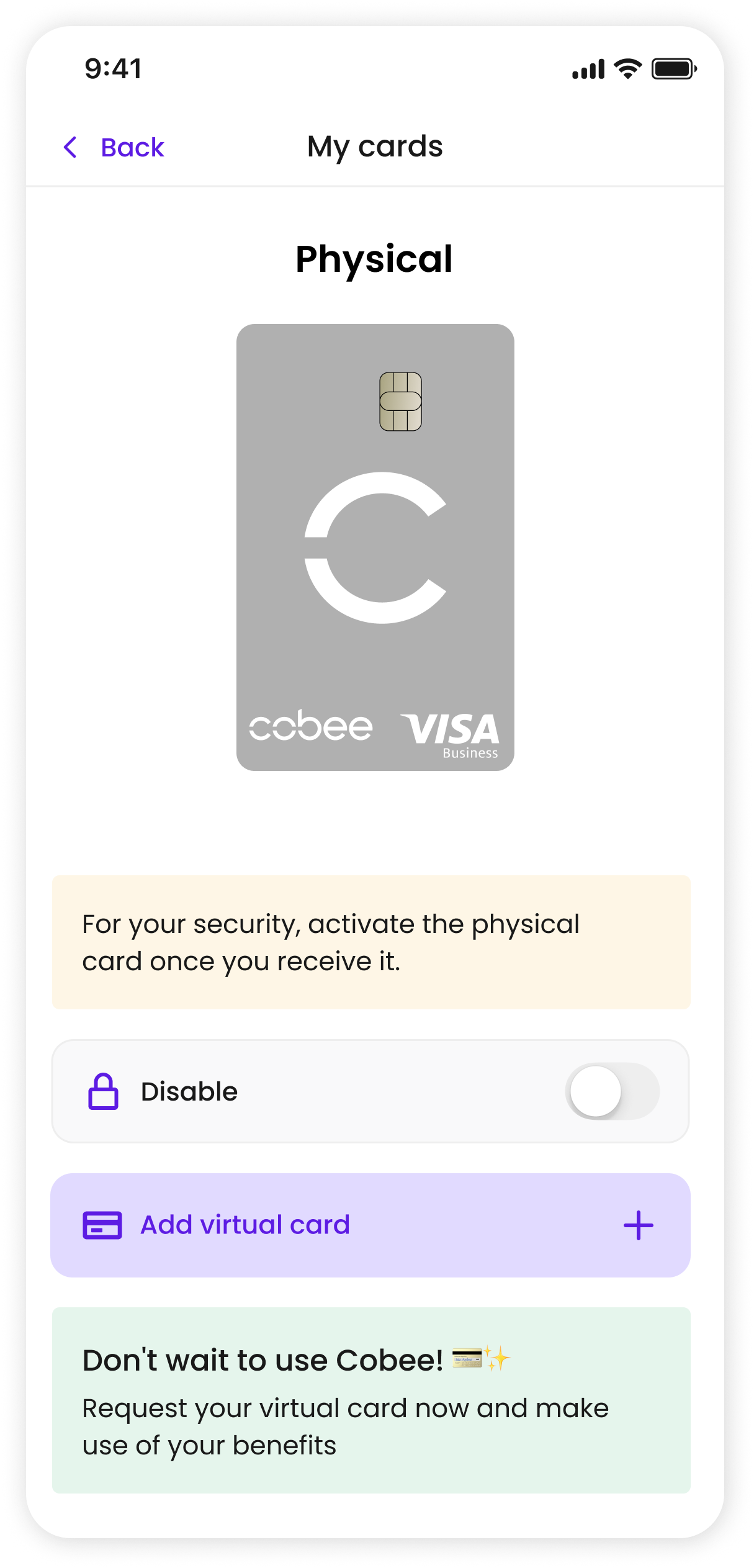 Request your PIN by clicking on "Request PIN".
You will receive it in a few seconds via SMS.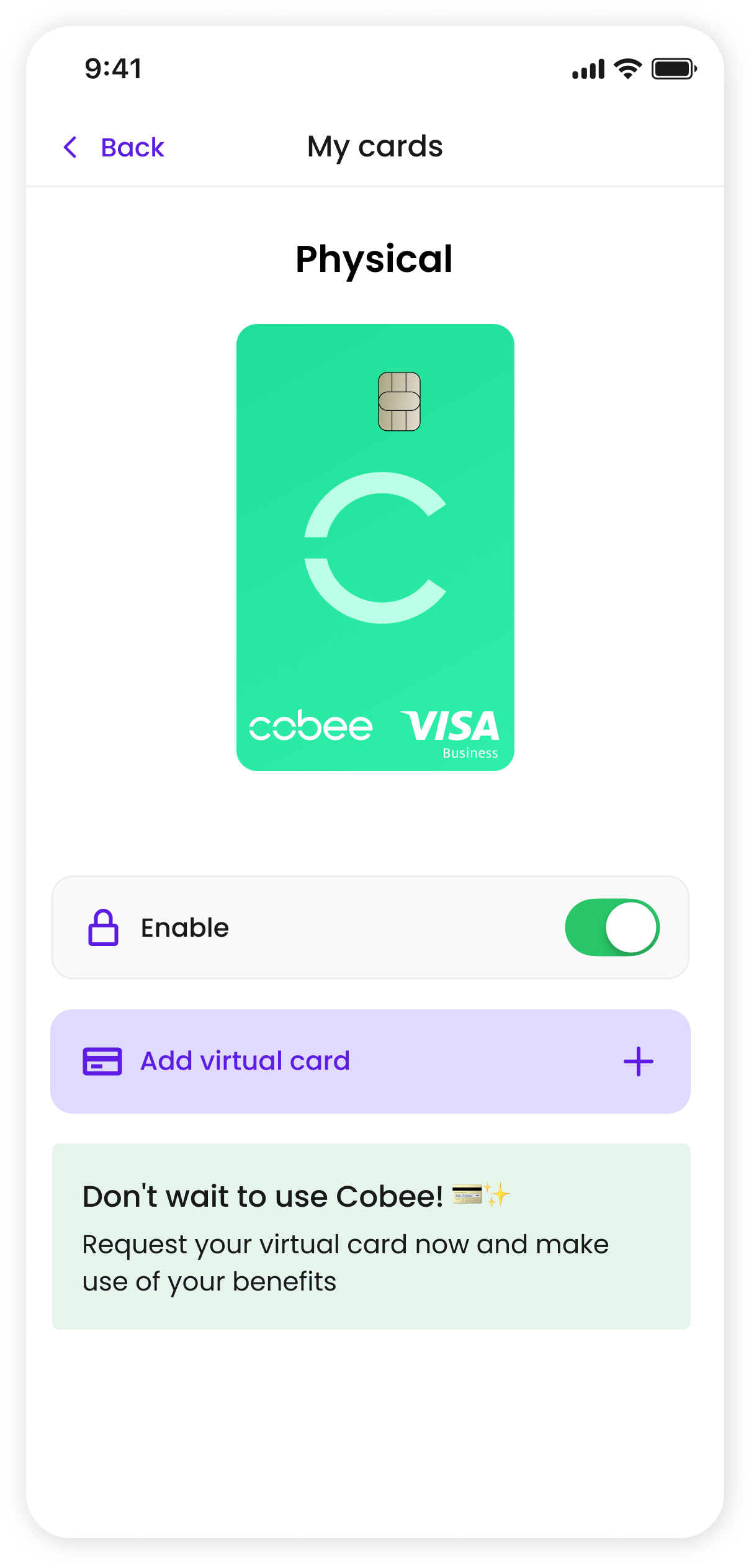 For security reasons, it is NOT possible to change the PIN of your card.
If you have not received the SMS, check if your phone number is registered correctly (go to "My profile" and under "My personal data" you will see the phone number you registered with). If you see an error, modify it and save it.