Go to the "Benefits" section

Select the "Nursery" benefit

Click on the "Apply for childcare" button and start the process.

Search for the nursery centre using the search field in the Google Maps field.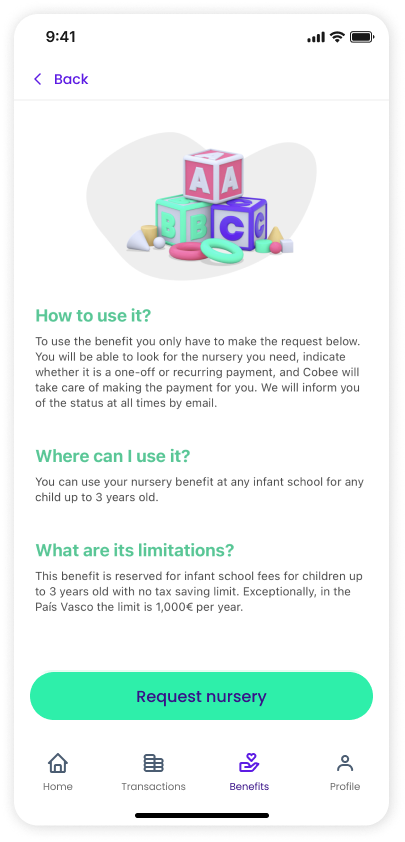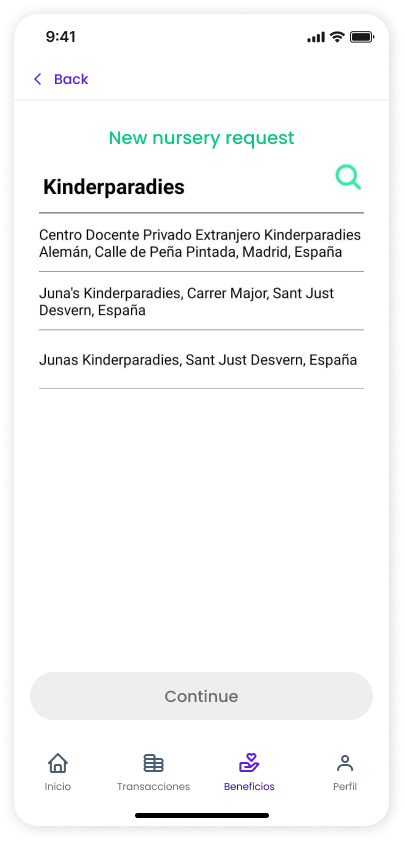 Here is a summary of the centre so that you can check that all the information about the centre is correct.

Add your children and select those who will attend the nursery. If you need to, you can add more than one child or make several applications if they go to different nurseries.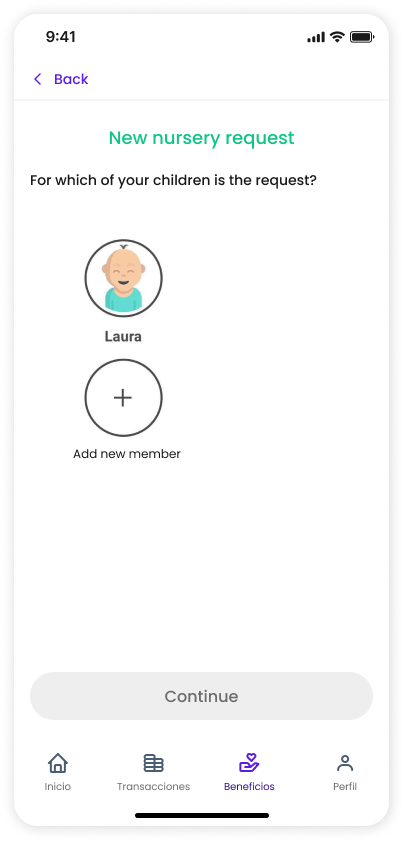 Choose the type of payment that best suits your needs.

Single payment: Cobee will make a single payment to your child's nursery in the month following the month in which you have made your application.

Recurring payment: Set up to which month you want to make the payments. You have nothing to worry about, we take care of the rest! We adapt to your needs. Cobee will make a payment every month to your child's nursery until the period you have established through the App is completed.

Add the monthly amount that will be the cost of the nursery.

Finally, you can check to apply for "the deduction of 1,000 euros for childcare for working mothers".